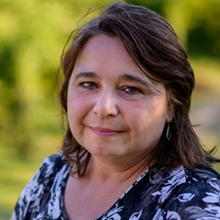 Annemarie Morse is an experienced wine professional who has been actively involved in the wine industry for over 14 years. She has a Master's Degree in Oenology (winemaking) from Cornell University and loves to share her love of wine with others.
She is the Director of Education for the American Wine Society, an organization dedicated to wine education for its 6800 members across the United States. She is busy updating and creating programs to improve wine knowledge with her Education Committee.
Annemarie is a Senior Specialist with International Drinks Specialists, an International team of leading drinks industry professionals providing services to producers and brand owners including sensory feedback, technical advice, brand analysis and consultancy on competition entries.
She connects with wine novices and devotees alike through numerous published articles on the wine and food experience and is a member of the Circle of Wine Writers. Her love of food and wine has led to exploring different wine regions of the world in order to gain a better appreciation of how the people, places, wine, food and culture come together to enhance the experience of each.
Above all, Annemarie is a passionate wine educator who seeks to share her knowledge and experience in both formal and informal settings. She has become a well-respected and ardent wine educator for Cornell University students, faculty, alumni and staff, as well as the general public on topics encompassing wine education, appreciation, wine making, judging, business meal etiquette, wine service, and food and wine pairing. Through her company, Wine By Annemarie, LLC, she provides consulting services to restaurants, national and international wine tours, seminars and/or classes for colleagues, national conferences, private events and the community. She consults for wine competitions and teaches judging.
Annemarie has judged internationally and nationally for amateur and commercial wine competitions for over 10 years and is OIV certified. She has taught in and oversees the American Wine Society (AWS) Wine Judge Certification Program (WJCP) and has created a Certified Wine Judge with Merit program. She developed and taught classes and sessions at the AWS and Viticulture & Annual Wine Industry National Conferences. She has successfully completed the First Level Sommelier from the Court of Master Sommeliers and has studied for the certified qualifying exam. She has worked as a wine consultant for a large wine and spirits retailer. Annemarie is a trained descriptive panelist for the sensory evaluation of artisan cheese and alcoholic beverages at Cornell University. She has worked through harvest and blending as an assistant winemaker at Damiani Wine Cellars in the Finger Lakes wine country in New York.
Her passion for wine and increasing her wine knowledge has led to continued wine education opportunities. She tested out of Wine & Spirit Education Trust (WSET) Level's 1 & 2 and is preparing for the WSET level 3 exam. She has been exploring Italian wine and certified as a Specialist in the Food and Wine of Central Italy, through 3IC (Italian International Indigenous Wine and Food Studies Center) with Ian D'Agata. She has participated in VinItaly International Academy, OperaWine, VinItaly, BING (Best Indigenous Native Grapes), 3IC Educators course, Collisioni Wine Project and the Indigena World Tour (Native Wine Grapes of Italy project).
Annemarie has hosted wine tours nationally and internationally. She welcomes the opportunity to travel the world over to explore wine and food at its source and to share these experiences with others. The highlight for her always comes through translating her experiences into a richer understanding and appreciation of wine among wine lovers of all degrees. She looks forward to tipping her glass to future adventures in wine regions with new friends!
Photo credits by Mikhail Lipyanskiy and Cover photo by Mark Sanford.